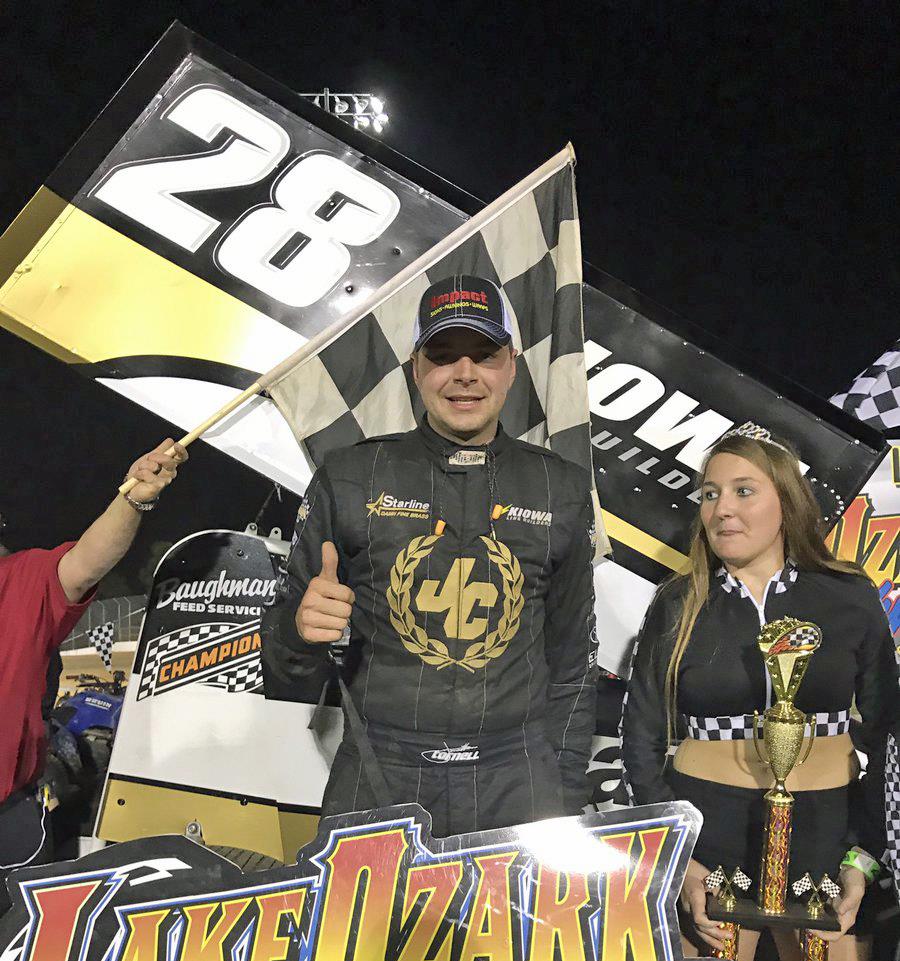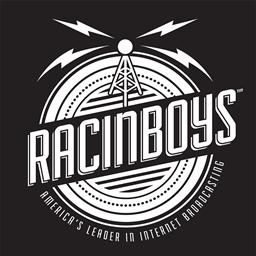 ---
TRACKSIDE COMMENTS: Cornell remains hot
RACINBOYS EXCLUSIVE By Jerry West (Jefferson City, MO) -- Extreme Race Cars, Versailles, MO was the race sponsor at Lake Ozark Speedway Saturday night. All regular classes were running with the USRA A-Modifieds scheduled to run a 40-lap feature. The Speedway ASCS Warrior Region Sprint Cars presented by Impact Signs-Awning-Wraps were joining the regular sprint car class. There was a total of 93 race cars present ready to do battle on the quick 1/3 mile dirt oval.
Heat races were run in all classes. Heat race winners were Tipton's Harlan Dowell, Lebanon's Brian Schutt and Russellville's Cole Henson in the Street Stock class. Mexico's Cole Campbell, Republic's Shawn Strong and Higginsville's Jeremy Lile were USRA B-Modified heat winners. ULMA Late Model heat winners were North Kansas City's Aaron Marrant and Lancaster's Chris Smyser. Higginsville's Austin Alumbaugh, Marshall's Miles Paulus and California's Tyler Blank were winners of the ASCS Sprint Car heat races. Mexico's Robbie Reed, Wheatland's Mike Striegel and Mexico's Ronnie Woods won the USRA Modified heats.
The ASCS Warrior Region Sprint Cars were the first feature event. At the drop of the green flag Higginsville's Danny Thoman blasted into the lead. On the third circuit Nixa's Kyle Bellm moved to third. On lap seven Marshall's Ben Brown's #49 turned his car over on its side in turn one. Bellm took the high line off turn four as the field came to the green flag. He passed the second place car just past the cone. The cars behind got jammed up and California's Randy and Evan Martin both spun. On the ninth circuit Sedalia's Jonathan Cornell moved by Bellm for second. On the next lap Gravois Mills' Ayrton Gennetten spun bringing out the yellow flag. Thoman was in command for 14 laps before Cornell powered by for the lead on lap 15. The yellow waved again on the 18th lap for the spin of Zach Davis. At the checkers it was Cornell taking the win. Thoman finished runner-up with Snohomish, WA's Seth Bergman, Bellm and Paulus rounded out the top five.
Just as the checkered flag fell for the Sprint Car feature it began to rain. With the track being hard and slick it took very little rain to force officials to cancel the rest of the evening program. On Saturday, September 23rd to complete last week's show the USRA Modifieds will run their 40-lap $2,500 to win feature after the regular 9/23/17 heat races are run. See http://www.lakeozarkspeedway.net for more information about this coming Saturday's racing program.
The 7th Annual Jesse Hockett/Daniel McMillin Memorial will be held at Lucas Oil Speedway, Wheatland, MO on Thursday, Friday, and Saturday September 21st, 22nd and 23rd. The event will feature the Lucas Oil ASCS Sprint Car Dirt Series National Tour and the Lucas Oil POWRi WAR Sprint Car Series. This show will offer the best of Sprint Car Racing in both Winged and Unwinged Sprint Cars. There will be a complete racing program in each class each night.
The World of Outlaws Craftsman Late Model Series will invade Lakeside Speedway, Kansas City, KS Friday, September 22nd. Also racing will be USRA B-Modifieds and E-Mods.
Send your notes and comments to Jerry West, 1401 Chestnut, Jefferson City, MO 65101. 573-694-1333. tsidecommt@aol.com. Hope to see you at the races.
---
Submitted By: Kirk Elliott
Back to News