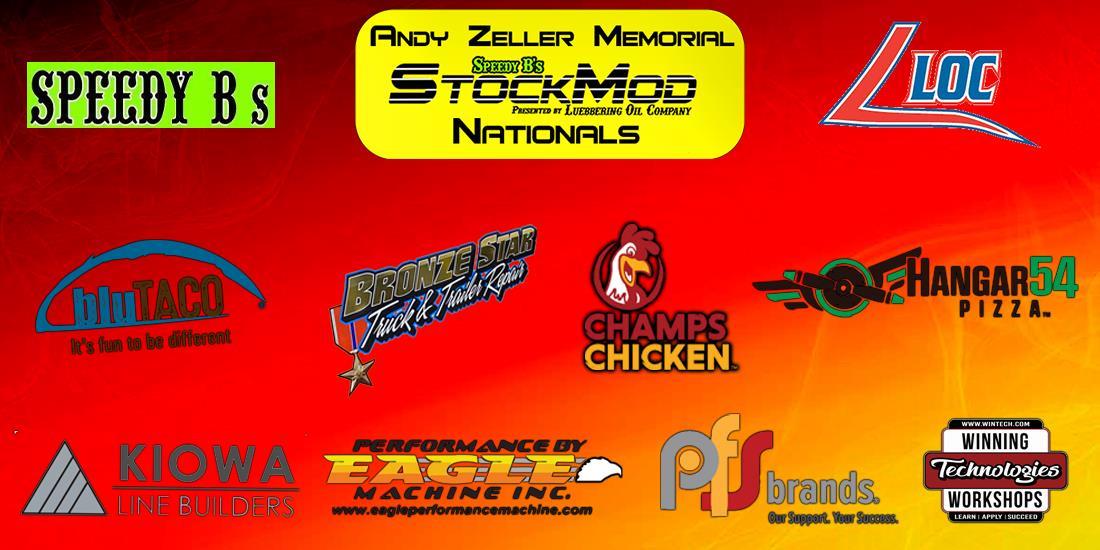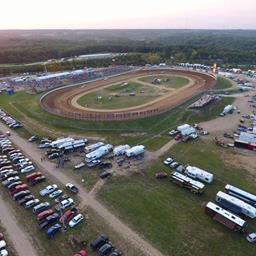 9/13/2023
Lake Ozark Speedway
---
POWRi StockMod Nationals September 28-30: Contingency Sponsorship Spotlight
Belleville, IL. (9/13/23) Adding in anticipation as entries continue to accumulate highlighting the divisional displays of top-tier competitors, the rapidly approaching Inaugural Andy Zeller Memorial POWRi StockMod Nationals on September 28-30 at Lake Ozark Speedway builds in excitement as a total purse exceeding $80,000 as well as bonus winnings are up for grabs.
Enhancing the interest surrounding the Inaugural POWRi StockMod Nationals will see several outstanding Contingency Sponsors stepping up to offer competitors additional winnings for the weekend including but not limited to:
• Eagle Machine
• Pro Food Systems Brands
• Kiowa Line Builders
• Jeff Albright giving away 1-FREE 4412 Holley 500 CFM Carburetor to be Built for Division Specifications
• Winning Technologies Workshops offering the Sixth Place Finishers in the Championship Night Super Stock, B-Mod, Pure Stock, and Midwest Mod feature event receive 1-FREE Entry in Winter Workshop.
• Byrke Racing is giving away $25 off of a $100 Purchase Gift Certificate for the Seventh Place Finisher in ALL Classes on Championship Night as well as a $25 Gift Certificate for the Hard Charger in ALL Classes on Championship Night.
• Bronze Star Truck and Trailer Repair are offering a $500 Bonus to the Feature Winner as well as a $500 Bonus Throughout the Field for the POWRi Super Stock Division on Championship Night.
Registration for the Andy Zeller Memorial POWRi StockMod Nationals on September 28th – September 30th remains available online for entrants at https://www.myracepass.com/sanctions/1011/registrations for $50 in the Late Model, Super Stock, B-Mod, Pure Stock, and Midwest Mod divisions with Hornets available for $25. There will be a $50 late fee for entries received after the September 16th deadline: for an all POWRi StockMod-sanctioned showcase of speed and adrenaline rushes.
Wednesday, September 27th – Practice/Hot Laps: (6:00 – 9:00 PM) | Pit Pass: $25.00.
Thursday, September 28th – Preliminary Night One featuring Super Stocks, Pure Stocks, and Split-field B-Mods | Start Time: 6:00 PM | Pit Pass: $40.00.
Friday, September 29th – Preliminary Night Two featuring Late Model, Hornet, and Split-field Midwest Mods | Start Time: 6:00 PM | Pit Pass: $40.00.
Saturday, September 30th – Championship Night featuring ALL Divisions | Start Time: 5:00 PM | Pit Pass: $40.00.
Each preliminary night will be considered a complete event with National Points awarded to all classes running over the trio of StockMod Nationals dates at Lake Ozark Speedway. No other national points will be awarded for any other racetrack the weekend of September 28-30. Saturday Features will Start twenty-four with preliminary night features starting twenty-two, NO Provisionals will be available.
Rules: No Mix-and-Matching of Rules Packaging
Late Model: POWRi.
Super Stock: POWRi/Must Claim/Run Rule Package.
B-Mod: POWRi.
Midwest Mod: POWRi/E-Mod: Follow Track Rule – No Spoiler/Need American Racer Tire.
Pure Stock: POWRi.
Hornet: POWRi.
Full event payout is available online at https://www.powristockmod.com/downloads/get.aspx?i=849564 for preliminary nights with championship night available at https://www.powristockmod.com/downloads/get.aspx?i=849566.
Proceeds from the Inaugural Andy Zeller Memorial POWRi StockMod Nationals will be donated to the benefit of the Andy Zeller family. Michelle, Raelyn, and Spencer Zeller will serve as the event grand-marshals with Andy's parents Chris and Vickie Zeller, and brother CJ as honorary flagmen.
Entrants must be POWRi members to compete as well as be eligible in Speedy B's POWRi StockMod presented by Luebbering Oil National Championship Chase year-end point fund and secondary medical insurance.
Additional information including the complete format and schedule is available online at www.powristockmod.com/zeller. Continue to monitor websites and social media platforms for updates. Sponsorship opportunities will be available upon request through Matt Oliver at (573)645-3172.
The entire event will be available LIVE and ON-Demand on Start2finish beginning with practice night on Wednesday, September 27th. Sign up for a subscription and catch all the excitement Visit www.s2ftv.com.
For more information on Lake Ozark Speedway such as points, driver profiles, and track data visit www.lakeozarkspeedway.net or @LakeOzarkSpeedway on all social media platforms | 50 Twiggy Lane Eldon, MO 65026 | 314-267-4944.
Follow along for more information such as race recaps, updates, full results, and press releases online at www.powri.com, on Twitter & Instagram at @POWRi_Racing, or on Facebook at POWRi.
---
Submitted By: Cassy Staley
Back to News