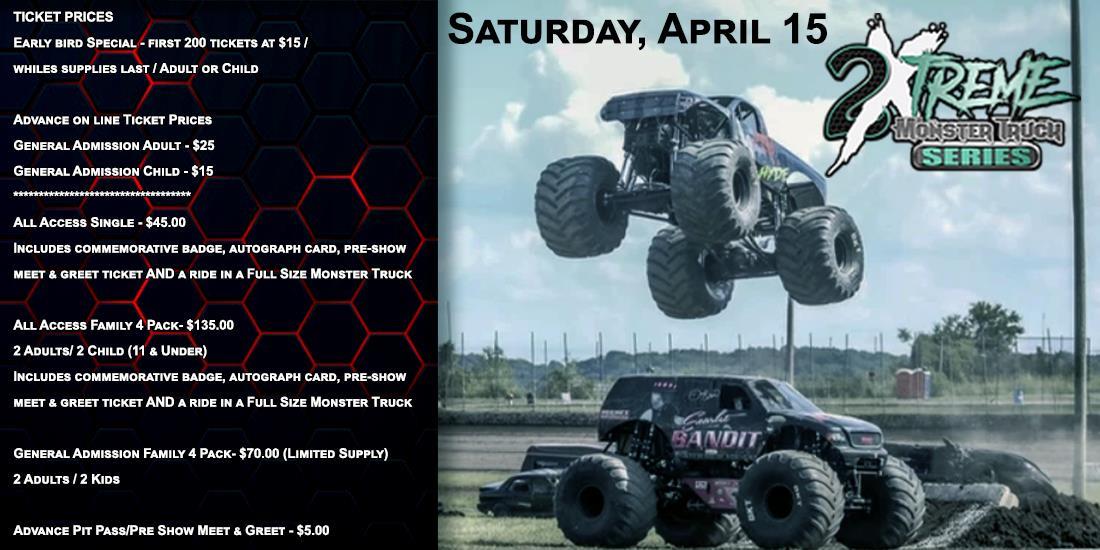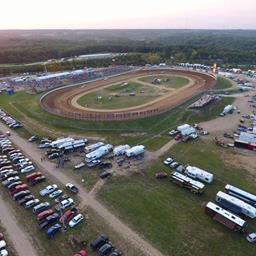 3/3/2023
Lake Ozark Speedway
---
2xtreme Monster Trucks Show Starts Lake Ozark Speedway 2023 Season April 15
Eldon, MO. (3/3/23) Offering a fun-filled afternoon of thrills with trucks, the third annual 2xtreme Monster Trucks Show returns to Lake Ozark Speedway on Saturday, April 15th offering the only place around "The Lake" to ride in a real Monster Truck.
Fan-friendly Lake Ozark Speedway excitement includes World Champion Monster Trucks where attendees are offered to ride in a real Monster Truck and watch daring Monster Truck attempts. Come out and enjoy the finest family event at the lowest cost around.
Lake Ozark Speedway | 2Xtreme Monster Truck Series | Saturday, April 15:
General Admission: 12:00 PM
Pre-Show Meet And Greet Pit Party:12:00 – 1:30 PM
Main Show: 2:00 – 4:00 PM
Big Monster Truck Show.
Backflipping High-flying Motocross.
Razor Side-by-Side Backflips and so much more.
Tickets are now available at https://www.eventbrite.com/e/2x-monster-trucks-eldon-mo-april-15th-2023-tickets-567401813097.
Watch 2-time Monster Jam world champion "Bounty Hunter" battle it out against 8-year army veteran "Scarlet Bandit", FFDP inspired "Jekyll and Hyde", as well as the up-and-coming young stars "Hot Tamale", and "Iron Outlaw". Monster Jam Champion trucks, high-flying motocross stunt show, RZR backflip, pre-show pit party and you can RIDE in a real monster truck.
Get kids involved for the chance to win a t-shirt! Don't forget your helmets. Meet the drivers, take pictures, and get autographs up close and personal with these 10,000-pound adrenaline-inducing machines.
Additional information including the upcoming schedule for the 2xtreme Monster Trucks Show can be found online at https://www.2xtremeracingseries.com/. Fans are encouraged to enjoy the hour-and-a-half Pre-show Pit Party.
For more information on Lake Ozark Speedway such as points, driver profiles, and track data visit www.lakeozarkspeedway.net or @LakeOzarkSpeedway on all social media platforms.
---
Submitted By: Cassy Staley
Back to News