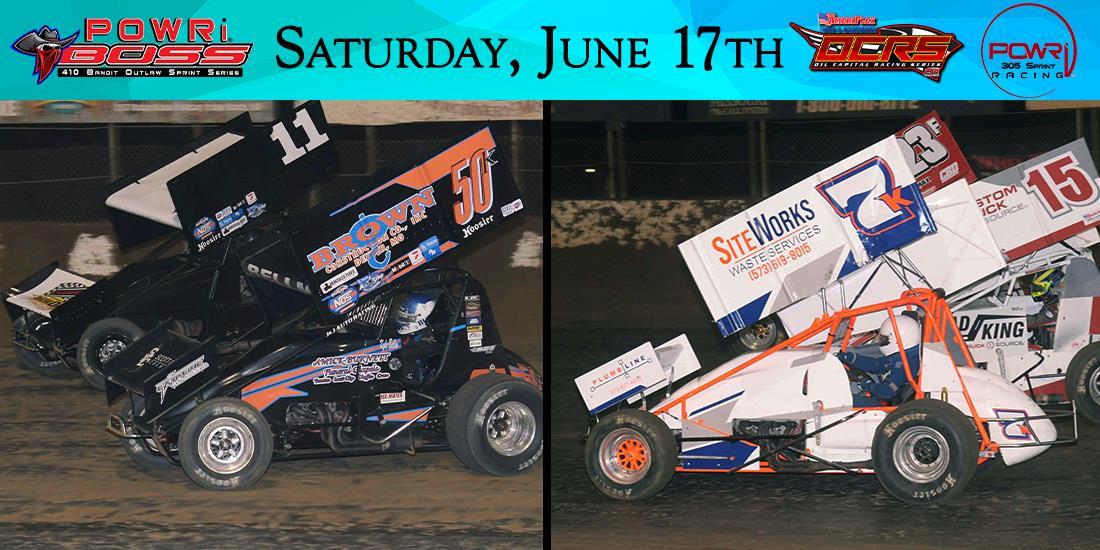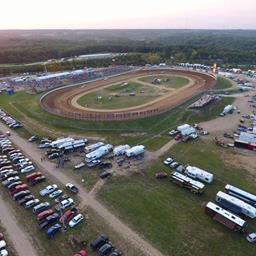 5/8/2023
Lake Ozark Speedway
---
Father's Day Wing-Fest at Lake Ozark Speedway on June 17 with POWRi 410 BOSS
Eldon, MO. (5/7/23) Preparing for the return to the series home facility, Lake Ozark Speedway welcomes an adrenaline round of open-wheel exhilarations as the POWRi 410 Bandit Outlaw Sprint Series headlines the Father's Day Wing-Fest on Saturday, June 17th.
Sanctioned classes to compete at Lake Ozark Speedway on Saturday, June 17th include the POWRi-sanctioned 410 Bandit Outlaw Sprint Series, American Powder Coating B-Mod division, Stuff Haven Storage Midwest Mod Division as well as the POWRi 305 Sprint Series versus the Oil Capitol Racing Series. POWRi StockMod divisional competitors can find the registration online at https://www.myracepass.com/sanctions/1011/registrations/6909.
Entrants must be members to be eligible for the Speedy B's POWRi Stock Mod presented by Luebbering Oil National Championship Chase year-end point fund and secondary medical insurance; drivers planning on running for points in 2023 must be members before the first race to get full seasonal points.
Saturday, June 17 | Lake Ozark Speedway Details:
Pits Open: 1:00 PM
Driver Registration: 3:00 PM - 6:00 PM
General Admission: 5:00 PM
Driver's Meeting: 6:00 PM
Engine Heat (Sprints Only) - 6:15 PM
Hot Laps (In Order of Events) - 6:15 PM
Racing to Follow.
Full event details including prices can be found online at https://www.myracepass.com/events/436074.
The schedule is subject to alterations and cancelations with TBA events being finalized, future updates will be posted as confirmed. Full class details and rules for individual events can be found online at http://www.lakeozarkspeedway.net/rules/.
Tickets can be purchased at https://www.myracepass.com/tracks/1863/tickets/1328463 or by clicking under the "Get Tickets" tab in the schedule section of the Lake Ozark Speedway website.
Additional information about the AmeriFlex Oil Capitol Racing Series including the full schedule, points, and more can be found at www.ocrsracing.net or follow along on social media at www.facebook.com/oil.series.
Follow along for more information on POWRi and items such as race recaps, updates, full results, and press releases online at www.powri.com, or on Twitter & Instagram at @POWRi_Racing and Facebook at POWRi.
For more information on Lake Ozark Speedway such as points, driver profiles, and track data visit www.lakeozarkspeedway.net or @LakeOzarkSpeedway on all social media platforms | 50 Twiggy Lane Eldon, MO 65026 | 314-267-4944.
Back to News