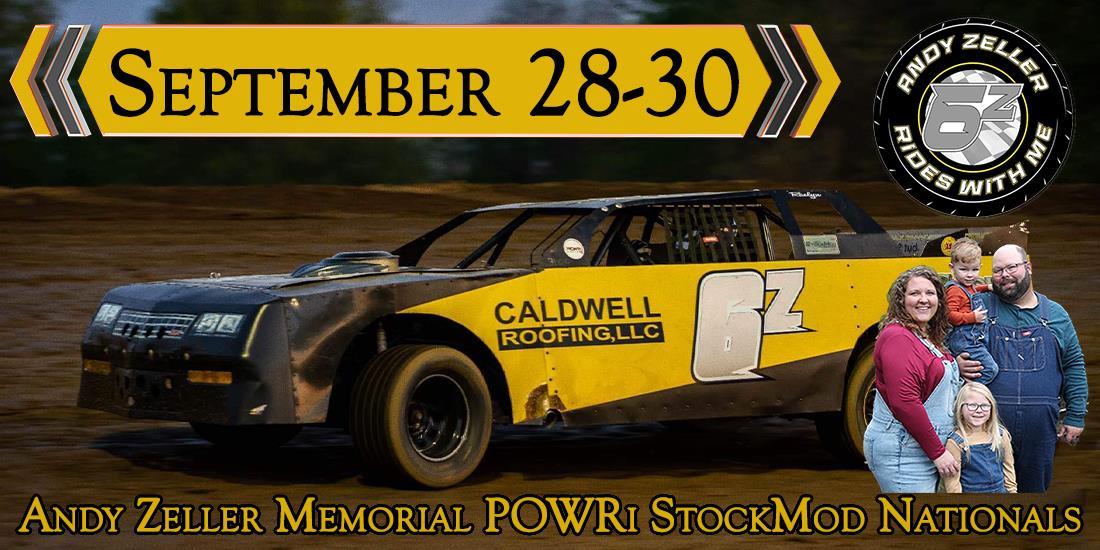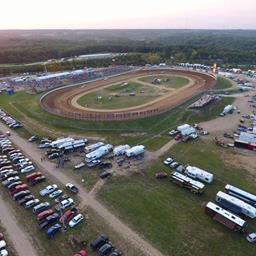 6/2/2023
Lake Ozark Speedway
---
Save the Date: Andy Zeller Memorial POWRi StockMod Nationals at Lake Ozark Speedway September 27-30
Belleville, IL. (6/2/23) Increasing in prestige and high-profile events while spotlighting the divisional triumphs of top-notch competitors, POWRi StockMod is excited to announce the upcoming Inaugural Andy Zeller Memorial POWRi StockMod Nationals on September 27-30 hosted by Lake Ozark Speedway with a grand-total purse payout of over $80,000 for the weekend.
Proceeds from the Inaugural Andy Zeller Memorial POWRi StockMod Nationals will be donated to the benefit of the Andy Zeller family. Michelle, Raelyn, and Spencer Zeller will serve as the event grand-marshals with Andy's parents Chris and Vickie Zeller and brother CJ as honorary flagmen.
Additional information including registration, payout, format, and schedule will be released within the upcoming weeks pending confirmation. Continue to monitor websites and social media platforms for updates. Sponsorship opportunities will be available upon request through Matt Oliver at (573)645-3172.
Classes scheduled for competition over the four-day event on September 27-30 are set to include the Late Model, Super Stock, B-Mod, Pure Stock, Midwest Mod, and Hornet; for an all POWRi StockMod-sanctioned showcase of speed and adrenaline rushes.
Tentatively, the Andy Zeller Memorial POWRi StockMod Nationals will begin on September 27th with practice for all classes followed by preliminary competitional nights on September 28-29 concluding in the September 30th event championship finale.
Entrants must be a POWRi registered member to be eligible in the Speedy B's POWRi Stock Mod presented by Luebbering Oil National Championship Chase year-end point fund and secondary medical insurance.
The entire event will be available LIVE and ON-Demand on Start2finish beginning with practice night on Wednesday, September 27th. Sign up for a subscription and catch all the excitement visit www.s2ftv.com.
For more information on Lake Ozark Speedway such as points, driver profiles, and track data visit www.lakeozarkspeedway.net or @LakeOzarkSpeedway on all social media platforms | 50 Twiggy Lane Eldon, MO 65026 | 314-267-4944.
Follow along for more information such as race recaps, updates, full results, and press releases online at www.powri.com, on Twitter & Instagram at @POWRi_Racing, or on Facebook at POWRi.
Back to News